Pong Master - A beginner's effort to complete a polished game using HaxeFlixel

Programming for me is a hobby, so while learning HaxeFlixel I kept feeling like I was just retyping what a tutorial told me to do. As a challenge to build something on my own, I set out to create a simple pong clone. Getting a working prototype going was a pretty painless process thanks to the framework, but I wanted to turn it into something a bit more polished...something that felt complete.
Introducing Pong Master - a modern take on classic Pong built with our beloved HaxeFlixel.
https://brandonclementson.itch.io/pong-master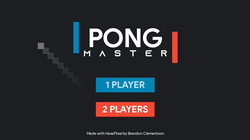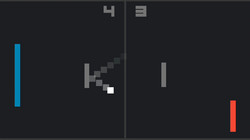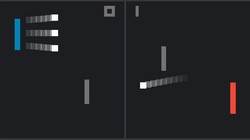 The only real value to a project like this is educational, so I have uploaded the source code to Github: https://github.com/brandonclementson/HaxeFlixel-Pong-Master. In this I hope that it can be of some use to others checking out the HaxeFlixel framework.
Thank you to everyone in the Discord that helped answer my questions - it was great working with such a supportive community!
posted in Showcase